The Elements Collection is the manifestation of a new generation of hair wellness. Evolved and rooted in awareness around our bodies, minds, emotions and the earth.
A clarifying blend that lifts out impurities, adds volume and balances natural oils. Energizing and uplifting.

Regular price

Sale price

$49.00 USD

Unit price

per

Packed with pro-aging antioxidants. Made for sensitive hair types in need of volume, shine, soothing and calming results.

Regular price

Sale price

$55.00 USD

Unit price

per

Restore balance with our most moisturizing and nourishing formula. Grounding for both body & mind.

Regular price

Sale price

$59.00 USD

Unit price

per
The Beauty of Balance
Experience our philosophy of balance. Our formulas are designed using color, texture and conscious shifting, mood enhancing ingredients that add softness to the driest ends and calmness to the most overactive mind.

Come Home to Yourself
This is your invitation to slow down and connect. The real experience of life begins when we get out of our head and into our bodies. Where both breath and awareness are part of the experience. By focusing on your reconnection with self and nature you find your way home.  
Transcendent care for the Senses
Elevating your shampoo bar experience is an immersive, multi-sensory approach. Through this lens, the evolution of our brand was to transcend our ingrained beliefs around formulation aesthetics.
We are Nature
The foundational concept of Ayurveda is that every person is made of a unique composition of the five elements found in the universe: ether, air, fire, water and earth.

Ancient Wisdom
Modern Haircare
Shop ⟶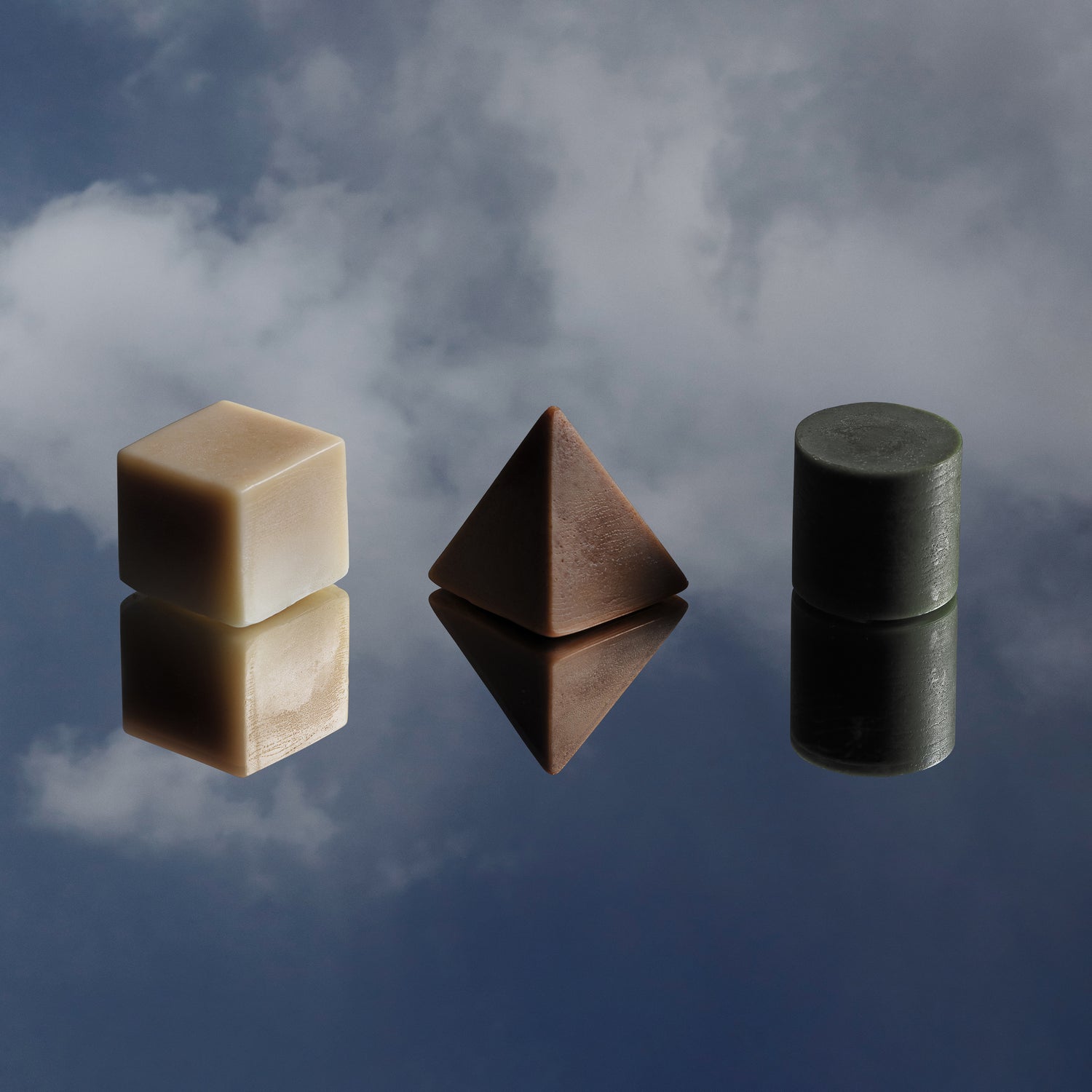 A holistic, science-based focus on personalized preventative haircare, an incredible blend of innovative plant actives and Ayurvedic medicinal plants restore balance to the scalp and hair while resetting overstimulated nervous systems for emotional support for all mind & body types at all stages of life.
Salon quality results, Ph balanced, biodegradable, nature-derived ingredients, water-less, vegan, cruelty-free, color safe, non-toxic and plastic-free. Formulated in-house and hand poured in Los Angeles.

The Dosha
Archetypes
Vata, Pitta and Kapha are the Doshas. They each represent an element found in nature, within our bodies and minds. Much like archetypes, they express certain qualities and characteristics. Understanding these Doshas helps us personalize our haircare and tailor it to our physical and emotional needs.