Ingredients
A resource for the body of collected knowledge about the therapeutic properties of plants.
Amalaki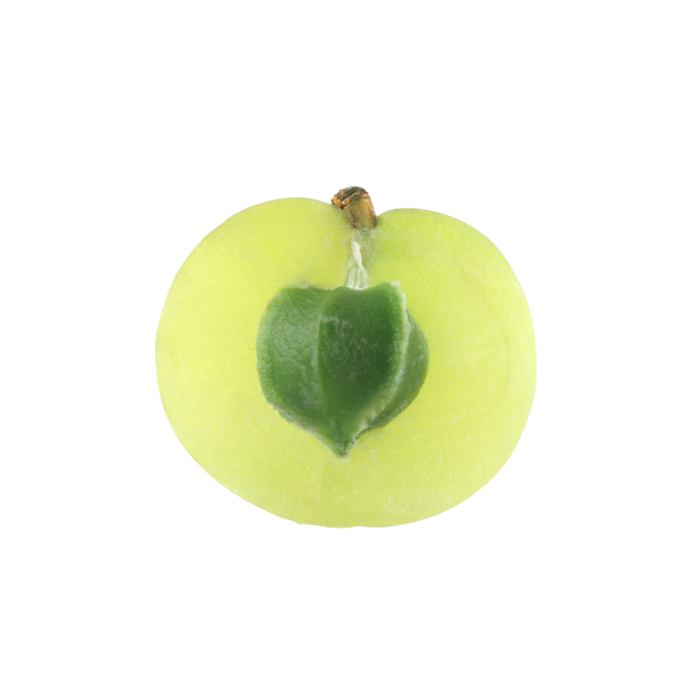 Emblica Officinalis also known as Amla, is a potent rejuvenating herbal adaptogen containing essential fatty acids that penetrate into the follicles, making the hair softer, shinier and voluminous. It helps to regulate oil production, hydrates, protects the hair shaft and stimulates hair growth owing to its high iron and carotene content. Thanks to its melanin stimulating and antioxidant activity, it's known to reduce the quantity of gray hair in both men and women when taken internally or applied topically.
Ashwagandha
Withania Somnifera the "Smell of the Horse" which refers to both the herb's scent and it's potential ability to increase strength. When taken internally helps to combat stress that can lead to hairloss. Used in a daily hair care routine as a good growth promoter and can help prevent follicle, scalp and hair damage. It's nourishing qualities support the hair from the inside out, outside in helping to combat dryness and frizz. Adds conditioning for soft texture, strong, healthy and shiny hair.

Bhringaraj
Eclipta Prostrata also known as the "King of Hair" promotes strong, healthy hair growth and helps maintain the hair's natural color and luster. Thanks to its melanin stimulating and antioxidant activity, it markedly reduces the quantity of gray hair in both men and women. Promotes healthy hair follicles to rejuvenate hair from it's roots which aids in developing naturally long, thick, and lustrous locks. It holds numerous health benefits for the scalp and hair that includes potent nourishing qualities.
Brahmi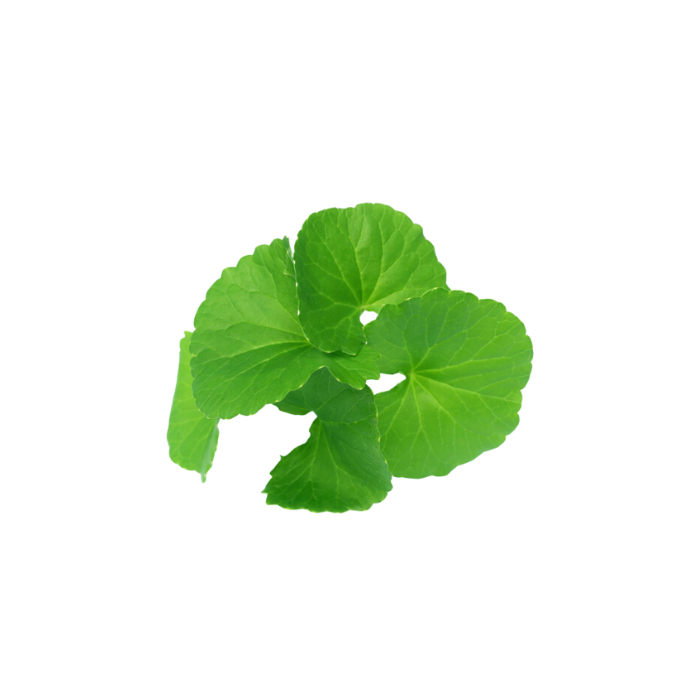 Bacopa Monnieri the "Herb of Grace" is a well-known promoter of hair growth, it strengthens the hair and repairs damaged hair follicles. This herb nourishes the hair preventing hair loss and promotes healthy, luxurious hair growth. It strengthens hair roots, thus controlling hair thinning and hair loss. Brahmi oil is an Ayurvedic medicine for hair fall and regrows lost hair. Containing vital bioactive compounds such as Vitamin B-6 and K, that support its optimal functioning and appearance.
Frankincense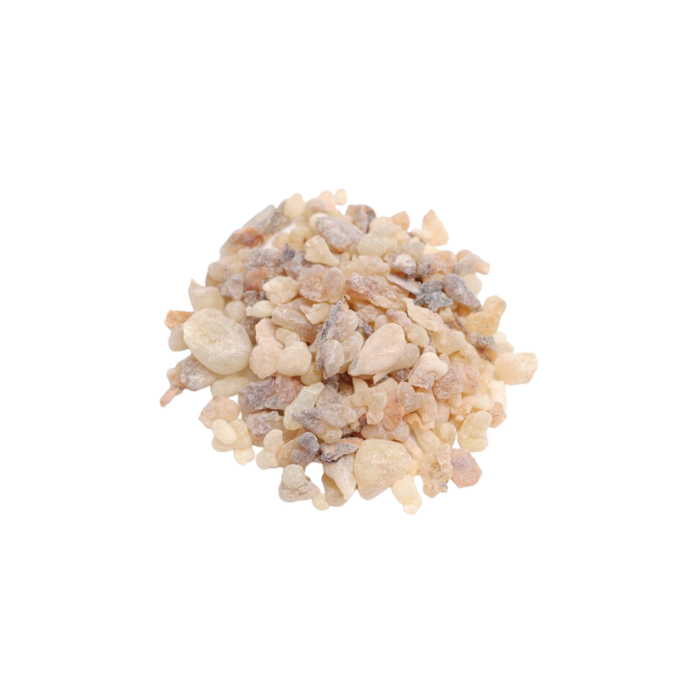 Emotionally and energetically, Frankincense Carterii oil encourages emotional healing, supports reflection, and introspection, and helps bring peace and calmness, especially during states of deep meditation. It has a deep, rich, grounding aroma which touts the ability to quiet the mind, supporting focus, and encouraging tranquility.
Moringa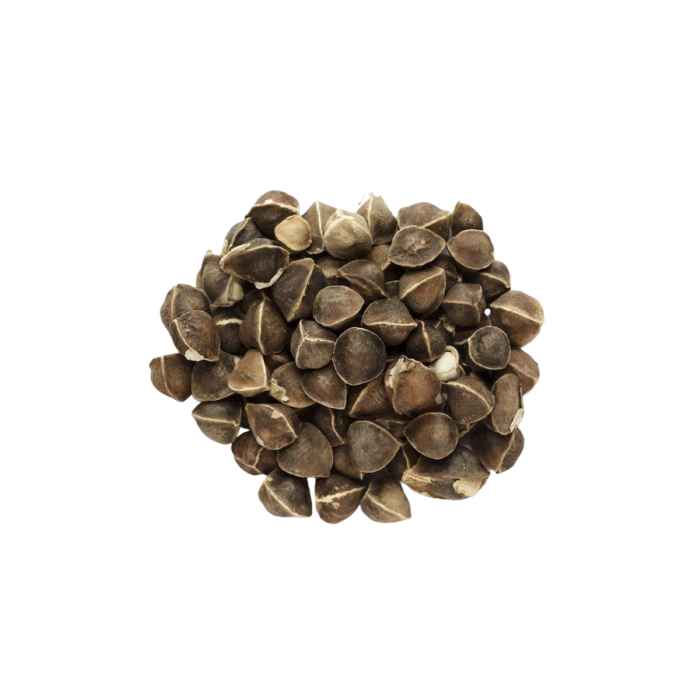 Moringa Oleifera is known as the "The Tree of Life" or "The Source of Food and Energy for the twenty-first century". This tree has numerous nutritional values full of vitamins and minerals. Is rich in amino acids which are building blocks of cells, therefore helping in rejuvenation of the scalp & hair. It activates the dormant hair follicles and is a rich source of Biotin.
Neem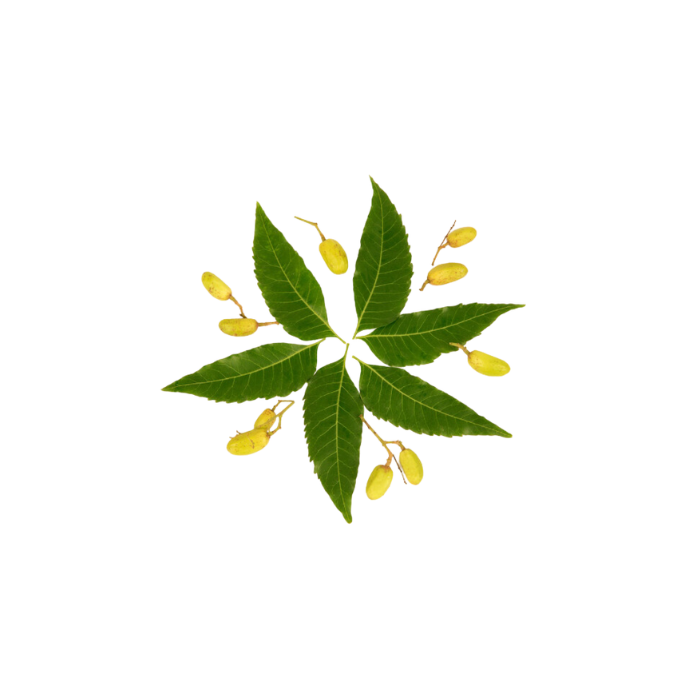 Azadirachta Indica the "Miracle Tree" promotes hair growth, strengthening hair follicles and simultaneously reducing hair fall, is high in fatty acids, such as linoleic, oleic, and palmitic acids to help lock in moisture to hair. Anti-inflammatory, antibacterial, and antioxidant properties. Supports soothing scalp inflammation, treats dandruff and smoothes frizz.
Palo Santo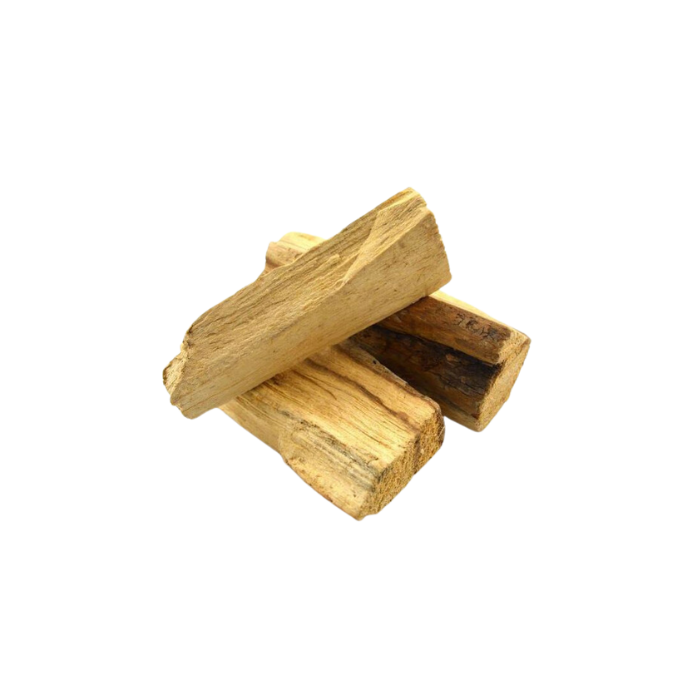 Bursera Graveolens has settling, calming, grounding and anti anxiety qualities, thus making it a great ally for maintaining emotional equanimity, as well as a superb oil for spiritual upliftment. Enhances creativity, and for tasks requiring sustained concentration. Palo Santo ushers in a sense of calm, grounding and sets us up for emotional stability.
Sandalwood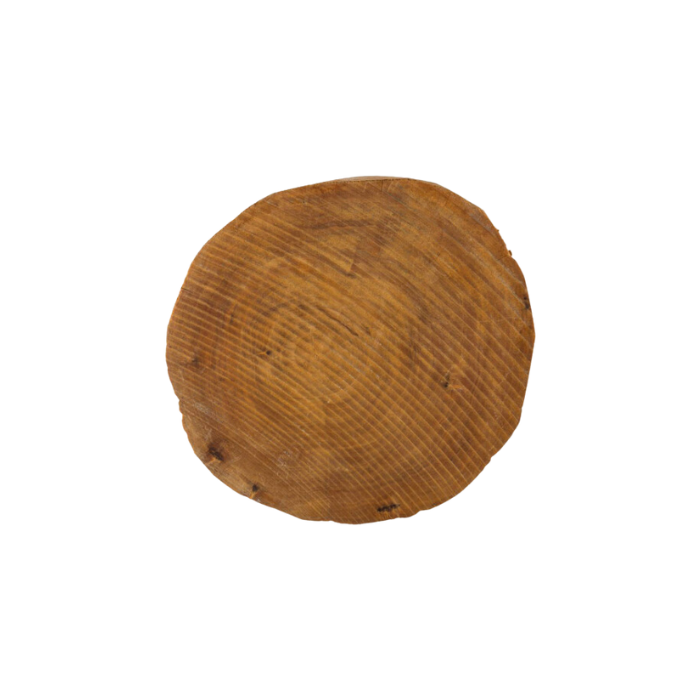 Santalum spicatum oil enhances the health and beauty of all skin types. It is considered highly sattvic, which means it promotes good health, tranquility and clarity. Prized for its tranquil, nourishing and satisfying fragrance, the divine oil of Sandalwood has been a quintessential component of ritual and meditation from ancient times to the present day.
Shatavari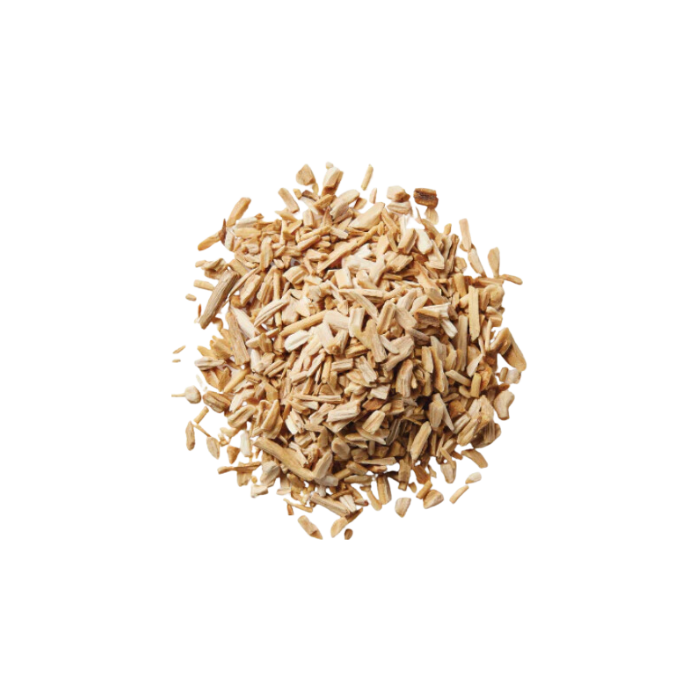 Asparagus Racemosus is an Adaptogen referred to as "The Queen of Herbs" thus it helps your body cope with physical and emotional stress, strengthens the roots of hair and helps maintain color and luster. It's oily nature contains nutrients that help to soothe a dry scalp and holds numerous health benefits for the scalp and hair due to it's potent nourishing qualities.
Shikakai
Acacia Concinna Fruit helps to remove dirt and excess oil from the scalp as well as promote hair growth. Rich in vitamins and antioxidants, and with a light lather formula, it helps in cleaning the scalp leaving you with soft and shiny hair. Shikakai solves one of the oldest concerns of developing dandruff and is a natural and gentle detangler for your hair.
Tulsi
Ocimum Sanctum Leaf is known as the "Queen of herbs". A sacred plant that helps promote wellness and spiritual enlightenment. It is traditionally used around the world as part of rituals and protection in many cultures. With many health benefits, has a rich, spicy aroma, reminiscent of freshly cut basil. Its effects are warming, clarifying and uplifting.
Turmeric
Curcuma Longa in ancient Ayurvedic texts named Turmeric "The giver of happiness and prosperity," since in the Ayurvedic tradition, health is considered wealth. A key botanical of the traditional Ayurvedic health practices can keep the scalp healthy, which is a key component in healthy hair and new hair growth, is great for treating oily hair and scalps due to it's anti-inflammatory and anti-microbial properties.
Vetiver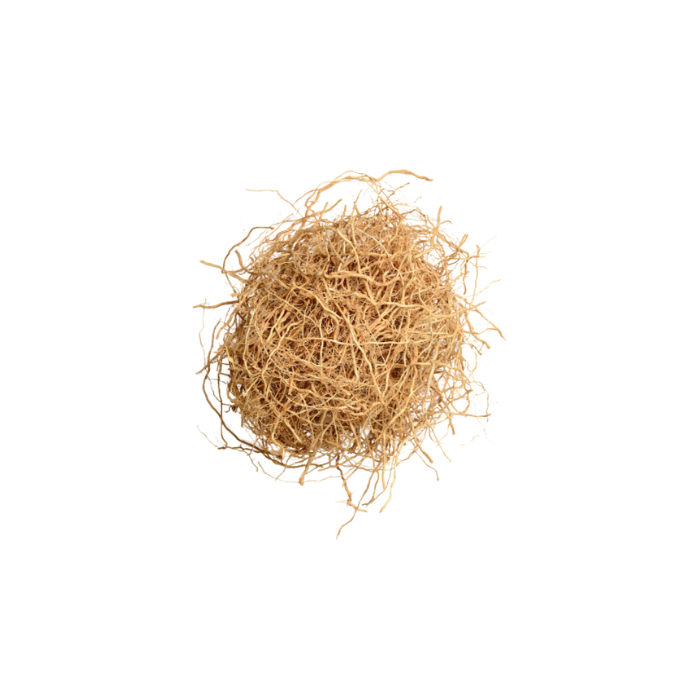 Emotionally and energetically, Vetiveria Zizanioides has nervous system stabilizing and uplifting properties, making it a good choice for helping to reduce stress and depression. It's balancing effect helps ease nervous tension and excessive energy while helping to concentrate the mind and to overcome intellectual fatigue. A natural tranquilizer it can also assist with sleep and insomnia concerns.