Irene Legaspi is the founder and visionary force behind Plantas Medicinas. With a unique blend of experience as an Ayurvedic Practitioner, Organic Environmental Cosmetic Formulator, and 20 years as a hairstylist. Irene's journey brings a deep understanding of the mind-body connection and the healing powers of nature. Her unique perspective grants an unparalleled understanding of the diverse needs and aspirations of individuals seeking exceptional haircare solutions. By personally formulating the entire collection, she combines her artistic vision with years of hands-on experience, with her passion for crafting transformative beauty experiences. A Latinx/Filipino woman-owned company, Plantas Medicinas champions diversity and representation in the beauty industry. Devoted to making a positive impact by driving change, raising awareness and inspiring hope in an intentional meaningful way.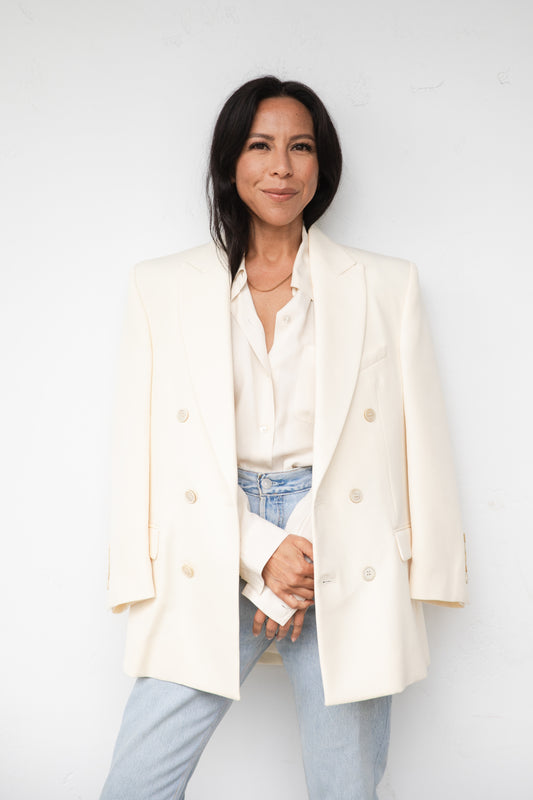 "Beauty is a never ending journey of personal discovery and the world around you."
We believe that when we surround ourselves with beauty and nature it improves the quality of our lives. The process of creating, designing and formulating the entire collection has been such a pleasurable, fulfilling experience transforming botanicals into a vessel for support, ritual and connection. 
With our products, we want you to have something forward-thinking and special, one-of-a-kind pieces that feel like it enhances your self care experience. We wanted to create a space for people to explore their sensory self – how they hear, smell, taste, touch and see. In our world of possibilities, you'll find that your life can be rekindled by the present moment- right here, right now.